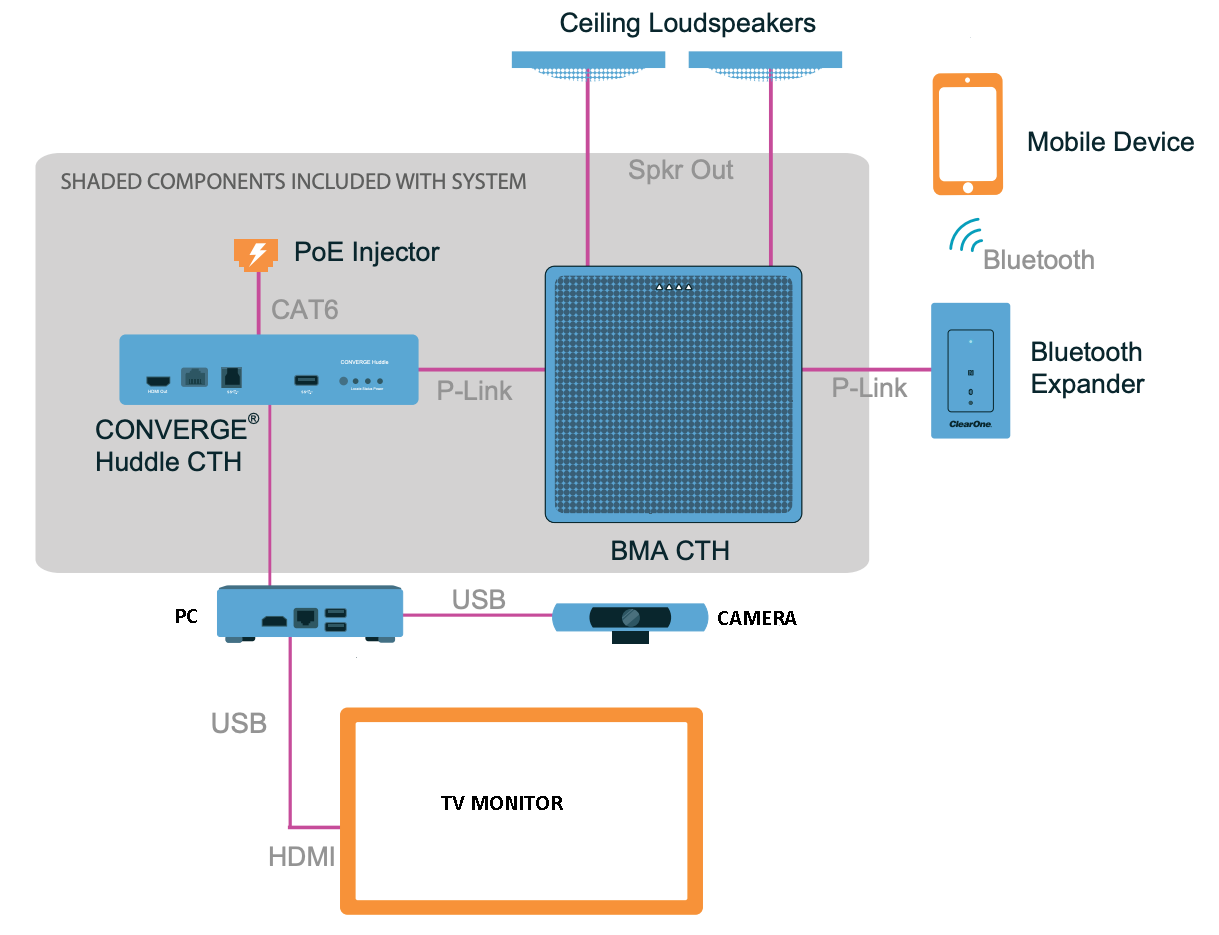 A room solution which includes a Huddle CTH audio DSP and a BMA CTH that is suitable for small-to medium-sized rooms.
For BYOD collaboration using any cloud-based collaboration service such as COLLABORATE Space, Microsoft Teams, WebEx, Zoom, and more.
Camera, ceiling speakers, PC and display are not included. Optional Bluetooth expander for audio calls.