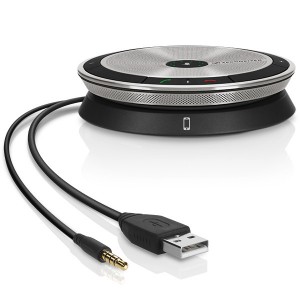 The Expand 20ML is a premium speakerphone design for Unified Communications and compatible with major UC providers and softphone brands.
It is for business professionals on the move using softphone via PC, mobile phone or tablet. Users who travel light and demand excellent conference sound will appreciate its user-friendly functionality and exceptional design.
Box include speakerphone with USB cable, carry pouch, safety guide and quick guide.