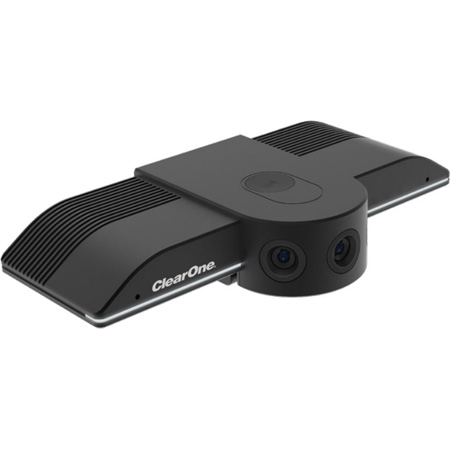 Product Descriptions
UNITE 180 ePTZ professional camera provides a full 180-degree panoramic field-of-view with real-time stitching to achieve a variety of useful viewing modes for any application and environment.
Real-time stitching creates a seamless 180-degree panoramic view of wide spaces by bringing the views of multiple lenses together as one complete image.
Camera:
Free COLLABORATE Space lifetime subscription
Max resolution 4K, down-compatible with 1080p30 and 720p USB Video
Electronic Pan Tilt Zoom
Wide 180 FOV (H) and 60 FOV (V)
Tilt Range: UP 15, Down 15
Display Mode: Dynamic (Support Compose/ Manual/ Autoframing/ Grid/ Presentation and Speaker mode)
Stitching: Hyper-stitching (Adaptive real-time stitching)
Fixed Focus, 4X lossless zoom
Focus Distance: 1.5m
USB 3.0 Connection to Computer or Laptop
High SNR with 2D and 3D Noise Reduction
White Balance and Backlight Compensation
Compatible with Multiple Platforms
Weight: Main Unit : 210g
Windows 7, 8.1, or 10, Mac OS X 10.10 or higher andChrome 29 or higher.
Download PDF
All Products